While social media allows people to connect with each other, it can also create jealousy. If a man discovers his new girlfriend has 250 male friends, it is potentially going to create lot of stress for that guy. He is going to feel that he has a lot of competition that he would not have known about if social media did not exist.
It is also going to make him feel insecure in the relationship, and make him feel jealous over his new partner. A person likes that feeling of exclusivity, that he is the one who matters to his partner first and foremost. Social media interferes with that feeling because it makes the person feel that his new flame has many social contacts who could compete with him. Furthermore, when the partner spends a significant amount of time on social media sites engaged in contact with members of the opposite sex, the person is likely to feel jealous and that will lead to trust issues. He may become suspicious of his girlfriend and her activities on those sites.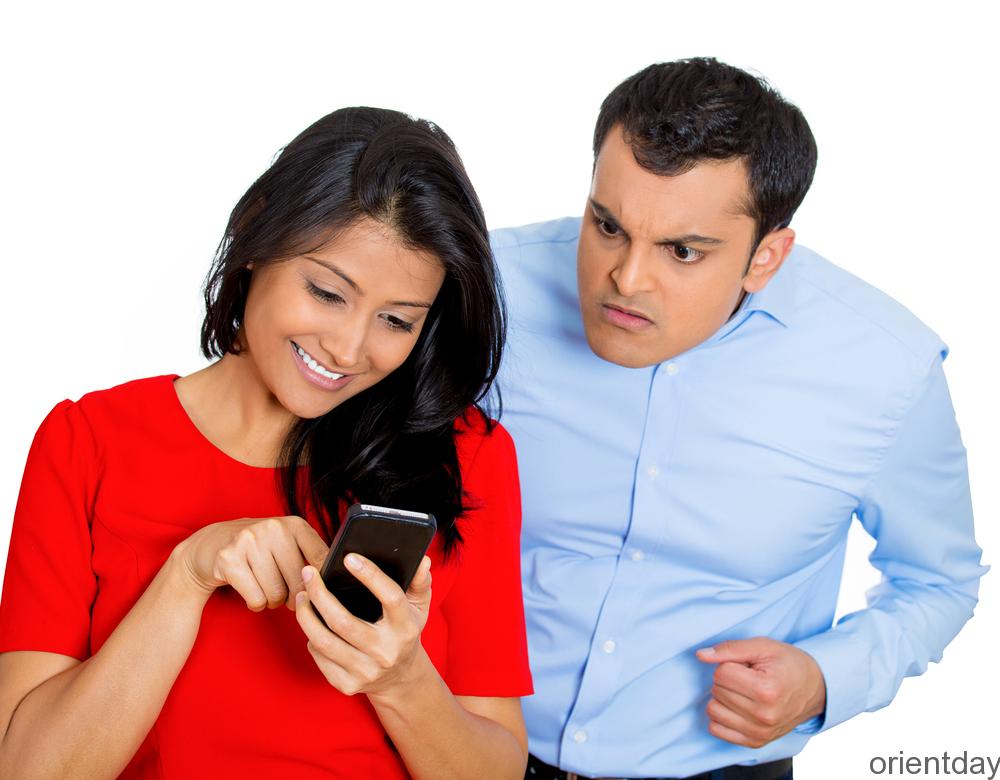 Also, if a partner gets a friend request from an ex, the person is going to feel jealous and insecure in the relationship, worrying that his new love might go back to her old one. It makes it harder for the person to trust his current partner. In addition, if a person connects with his ex on a social media site, he may feel jealous seeing her with a new lover and make it harder for him to get over his ex. Moreover, a harmless comment by a member of the opposite sex to the ex-partner on a social media site, may cause the person to become jealous and insecure because he might imagine that more is going on between his ex and the other guy than just an innocent joke, or compliment.
Social media sites also increase the possibility that a person will find incriminating information on his partner's wall, or photos, which will lead to problems in the relationship. Before social media sites it was easier to keep secrets from a significant other. Now there is less privacy and it is much harder to keep secrets. Verbal and physical flirtations that a partner would not find out about in the past, can be discovered sometimes from a Facebook wall, or shared photos. As a matter of fact, Facebook flirtations are a significant cause of relationship breakups and divorce.
If a person has friends of the same gender as him on a social media site and they excel career wise and financially, the person may feel insecure. He is going to feel insecure about his partner, and maybe worry that he will lose her to his more successful friend. This will cause him to feel jealous of his friend. He might become jealous over his love too because he might feel that she can do better than him. This jealousy might lead to problems with his partner because he may become too controlling and hostile.
In conclusion, social media sites can create new threats to a relationship, and cause existing problems to become bigger. The way to handle this is for the person to communicate with his flame about any problems in the relationship. If a person sees a post from or to his partner that makes him uncomfortable he should confront his other half about it. Both people communicating their feelings about what is going on with them on social media sites, and catering to each other's preferences in regards to this matter, will help the couple prevent problems -- that are a direct result of social media sites -- from happening.
http://feeds.betanews.com/~r/bn/~3/zyAWogZlamc/
简历投递resumejobbox@qq.com
或登录投递
版权声明:本文著作权归原作者所有,欢迎分享本文,谢谢支持丨www.jobsapk.com丨如未注明,均为原创 转载请注明:How social media makes people in a relationship jealous | jobcolour