What Is Human Resource Management?
人力资源的定义
Answer:
Human Resource Management (HRM) is the function within an organization that focuses on the recruitment of, management of, and providing direction for the people who work in an organization.
The HRM department members provide the knowledge, necessary tools, training, administrative services, coaching, legal and management advice, and talent management oversight that the rest of the organization needs for successful operation.
直线经理的人力资源管理职能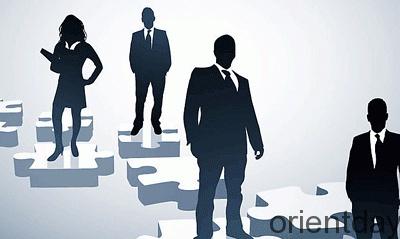 HRM functions are also performed by line managers who are directly responsible for the engagement, contribution, and productivity of their reporting staff members. In a fully integrated talent management system, the managers play a significant role in and take ownership responsibility for the recruitment process. They are also responsible for the ongoing development of and retention of superior employees.
人力资源的外包
Organizations also perform HRM functions and tasks by outsourcing various components to outside suppliers and vendors.
The tasks that are most frequently outsourced are those that take HR time and energy away from the HR activities that provide the most strategic value to the company.
外包的业务有薪资核算,背景调查,福利管理,培训及短期用工等
This outsourcing most frequently involves payroll functions, but vendors and external consultants can help an organization with HRM in many ways. Specifically, many HR departments outsource background checking, benefits administration, training such as sexual harassment training, temporary staffing, and the production of employee handbooks, policy manuals, and affirmative action plans.
HRM's Changing Focus
人力资源角色的变化
HRM is the organizational function that deals with or provides leadership and advice for dealing with all issues related to the people in an organization. HRM, as such, deals with compensation, hiring, performance management, organization development, safety, wellness, benefits, employee motivation, communication, administration, and training.
HRM is also a strategic and comprehensive approach to managing people and the workplace culture and environment. Effective HRM enables employees to contribute effectively and productively to the overall company direction and the accomplishment of the organization's goals and objectives.
传统人事行政功能的变化及战略地位的凸显
HRM is moving away from traditional personnel, administration, and transactional roles, which are increasingly outsourced. The HRM function is now expected to add value to the strategic utilization of employees and to ensure that employee programs recommended and implemented impact the business in positive measurable ways.
Gone are the days when HR staff received direction from the executive team as to their priorities and needs. HR is now expected to sit at the executive table and recommend processes, approaches, and business solutions that improve the ability of the organization's people to effectively contribute.
The new role of HRM involves strategic direction and HRM metrics and measurements to demonstrate their value. Employees who work in HRM must demonstrate their value by keeping their employer and company safe from lawsuits and the resulting workplace chaos. They must perform a balancing act to serve all of an organization's stakeholders: customers, executives, owners, managers, employees, and stockholders.
人力资源的重要及低估的人力资源的风险
It is difficult to underestimate the importance of an effective, modern HRM function within an organization. An employee who retired from HRM twenty years ago would not recognize the competence and capability of the best HRM organizations today. You can choose to move your HRM function out of the dark days and into the light. Organizations that do - are best served.
So, You Think You Want a Career in Human Resource Management?
Find Jobs in Human Resources - Fast
Beginning a Career in Human Resource Management
Mid-career Change and Mid-career Development in Human Resource Management
Later Career Change and Later Career Development in Human Resource Management
Career Success in Human Resource Management
Human Resource Management Dictionary Index:
本文原载于http://humanresources.about.com/od/glossaryh/f/hr_management.htm
orientday编辑,仅供学习交流,不代表orientday个人观点。
相信现在大部分高校人力资源的教材,已经将上述观点写入书中,并传递给学生。
虽然企业界或用人单位很多情况下,仍然将人力资源与行政人事混为一谈,但是干人事必须要了解大趋势!!!了解这些发生的变革。更不用说业务伙伴HRBP了。
简历投递resumejobbox@qq.com
或登录投递
版权声明:本文著作权归原作者所有,欢迎分享本文,谢谢支持丨www.jobsapk.com丨如未注明,均为原创 转载请注明:chinajobbox:人力资源外包及角色变化 | jobcolour